It has been 30 years since my brother Mark died, and while the world mourns this day focused on Pearl Harbor, I have my own Pearl Harbor.
I would like my brother to be remembered for how he lived, and not just how he died. So I shall share some of my fondest memories.
I recall how he visited me in college that autumn of 1981, and brought a new ski sweater and one-piece outfit for me to wear, whenever our family would next find the chance to take a vacation. I think back to the last time he put his arm around my shoulders, to comfort me. Or the many, many mornings when my devoted Mom would awaken him at 5am to get up for hockey practice. How he spent hours practicing his skateboard moves on the driveway. The time he was up high in the apple tree, and someone snapped a picture of his smiling face, beaming down.
Or the sound of his trumpet, as he practiced.
I even recall that the prior summer, he had found his first girlfriend at sleepaway camp. Ah, the memories of a 15 year old do not disappear with the years. In fact, he is ever present with me on this blog, as my Editor is the mother of his best friend growing up. And the face I see every day in my oldest son, looks just like Mark's.
Looking back to the dark days of 1981
On that weekend back in December 1981, we had to call family and friends and tell them the sad news.
The lines outside the funeral parlor snaked around the block. Everyone was so shocked and saddened.
Of equal importance, however, was the courage and actions of my parents, who established a philanthropic foundation in his name, to benefit Westchester adolescents. My father actually announced its establishment, while giving the eulogy.
As much as I don't like to think of the last time I saw Mark in the hospital, when it was determined that the only reasonable course of action was to pull the life support system– there was no way he would recover from his injuries, his brain was kaput– I try to balance this painful imprint with the knowledge that for 30 years, the Foundation granted monies to lots of worthwhile charities in our County. And so my parents showed how to turn a great tragedy into a force for good.
Plus, we had a lot of fun raising the funds, as you can see in this YouTube video featuring excerpts from The Mark Show 2008, the first teen talent show that we produced.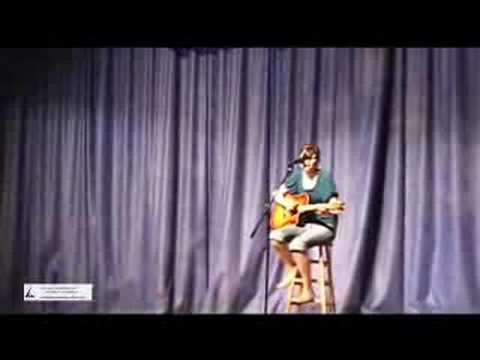 I miss you terribly Mark.
I thought deeply whether to publish something so personal on my blog. On the one hand, I don't know who would be interested in it. On the other hand, a blog is at its very core, a human connection. If you would like to feel more connected to me or to others, I encourage you to do one act of lovingkindness today, in memory of my brother.
Mark Dolinsky lives on in the minds of those who knew him, in the hearts of all who loved him, and in the sparks of goodness that were ignited by The Mark Brent Dolinsky Memorial Foundation. Please do something meaningful to give back today, December 7, 2011, and may his memory be for a blessing for him in the hereafter, and for us who are inspired by his living.
MuCash
lets you make donations quicky in increments as small as a single penny. By leaving a small donation every time you find something of value on Mojo40, you can help me (Diane) keep creating content like this for you to enjoy.